Posted by Carson C. on 12th Oct 2021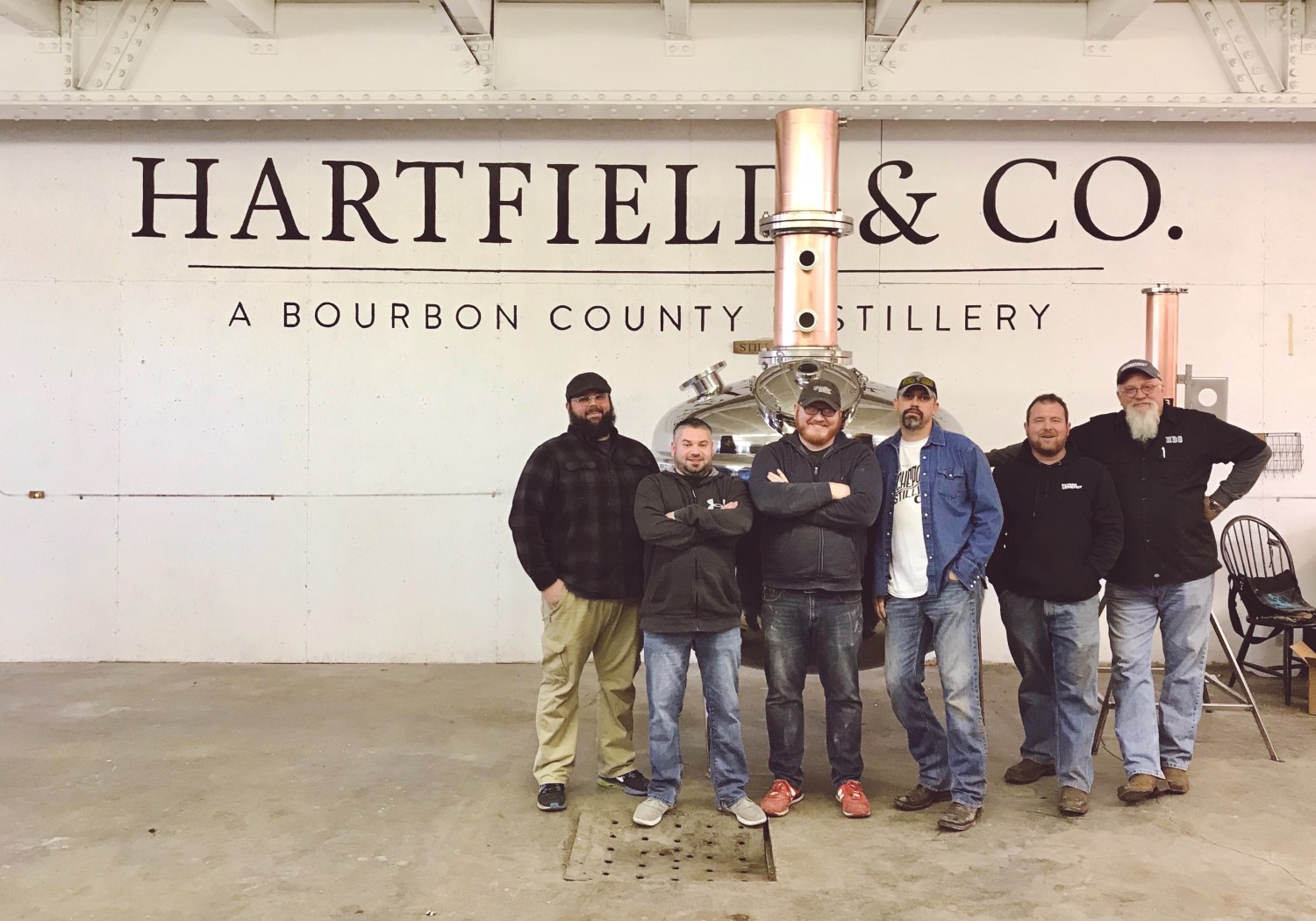 Who are you and what do you do?
My name is Jeremy Buchanan. I, along with my brother Andrew, own and operate Hartfield & Co. Distillery in Paris, Kentucky. It is the first Distillery in Bourbon County (the namesake of the Spirit) since prohibition was enacted in 1919.
What led you to starting a distillery? What keeps you excited?
A passion for artistry and Bourbon led to the revival of Bourbon from Bourbon County. Andrew and I grew up in Paris, the small town county seat of Bourbon County, and were amazed that the birth-place of Bourbon had no distilleries. Being a serial entrepreneur, Andrew started the distillery in 2014 to see a revival of the craft in our home town. We both have fallen in love with the art of crafting fine spirits. From Bourbon to Apple Pie Rum, we love pouring our heart and soul into every distilled spirit we make.
What is one piece of advice you would give to someone who wants to start a distillery? What is advice they should ignore?
Get funded. Especially if you are going to rely on aged products, it is very easy to underestimate the amount of capitol required and overestimate cash-flow. Expect a 2-4 year runway to really hit your stride financially.
You don't need whiskey to be 10 years old for it to be amazing. The Bourbon industry is obsessed with hyper-aged product. There are a number of small, craft distilleries who are poking holes in this bias by making incredible short-age products. Don't buy into the hype and source or re-pack. You can make a great product that wins customers without duplicating what the big players in the industry are doing. There is a lot of room and demand for small-scale craft products.
Perfect your product on the small-scale and don't be embarrassed that it didn't sit in a 53 Gallon barrel for two-and-a-half decades.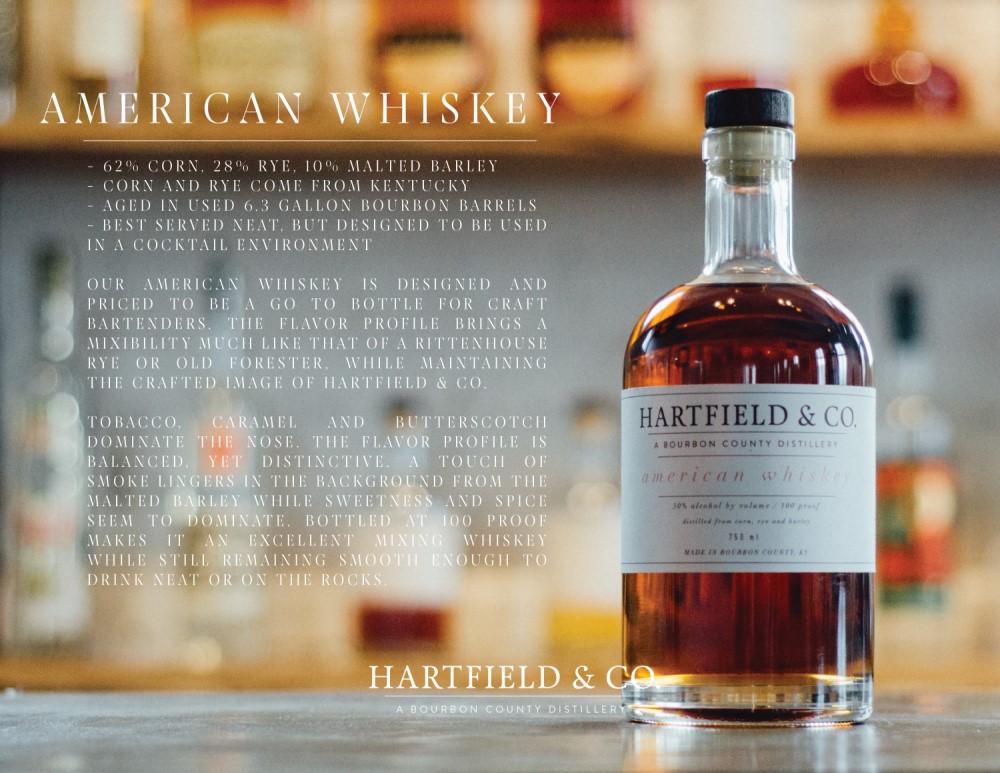 What is one industry trend that excites you and why?
The explosion of small craft distilleries all over the country who are producing amazing products.
What is one strategy that has helped you grow your distillery?
We have always had an open and honest approach to our production methods. There is a ton of nonsense surrounding branding and marketing, especially in the Bourbon Industry. An increasing number of consumers want to know where and how their favorite spirits are made, and desire some connection to the producer. We were one of the first craft distilleries to offer tours and 'day as a distiller' options. We let people get as close as possible to our production which has built an incredible cult following for our brand.
Which spirits that you make should everyone try and why?
All of our Bourbons are unique with big grain-forward flavors, and long peppery finishes. We have a 'barrel-rested' gin call Old Tom Gin that ages in a used barrel for 3-4 months that is very popular. But honestly, when we make Apple-Pie Rum people lose their minds…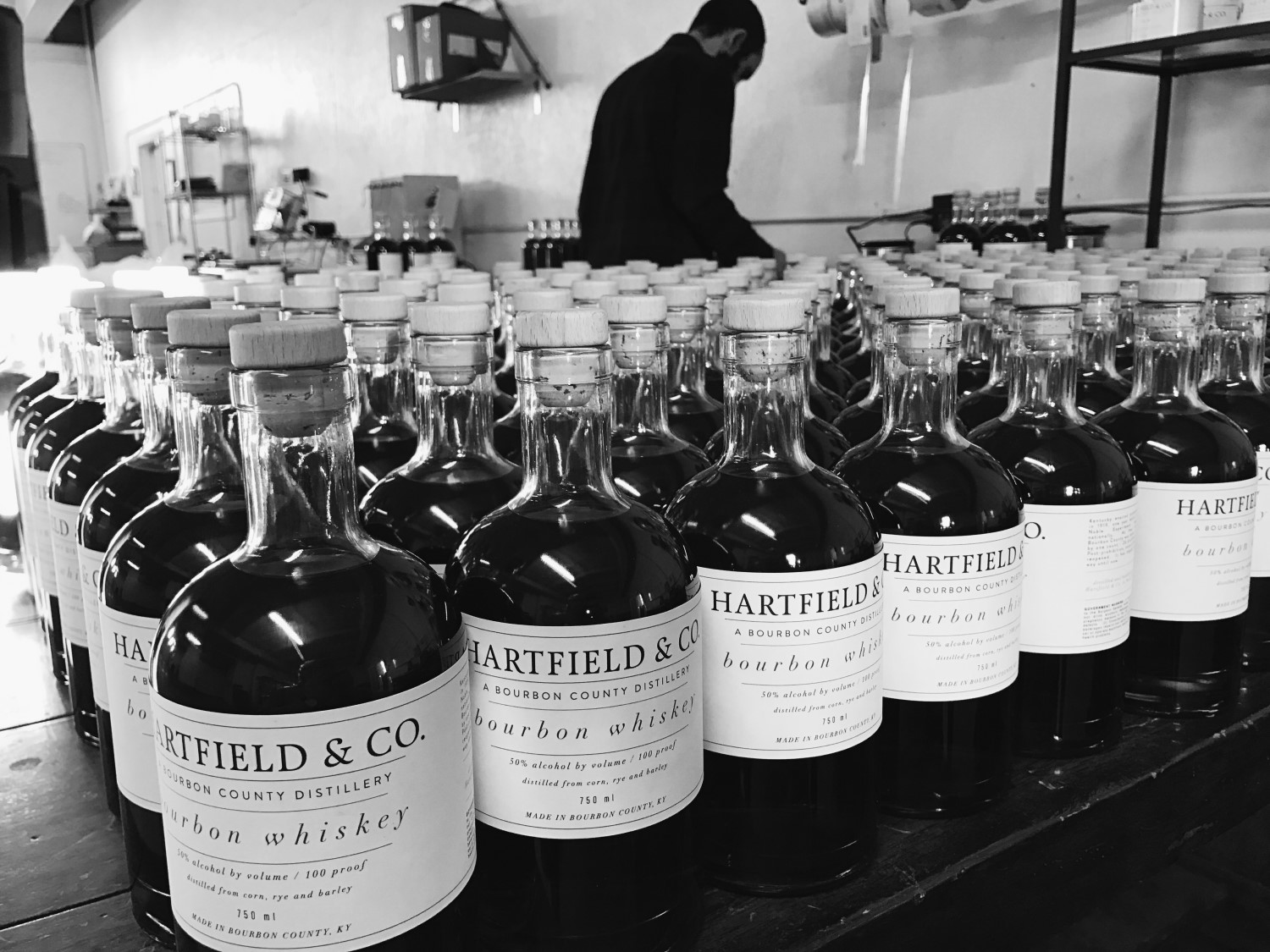 What other revenue streams does your distillery have, and why are they important?
Kentucky now allows Distilleries to sell product from their 'tasting rooms.' We have a small retail space with our own products and merchandise. We sold a lot of Hand Sanitizer last year. We also operate a craft cocktail bar, and a mobile craft cocktail bar (made from an old horse-trailer) for events, you know…for when events are happening again…
What is one product Distillery Products offers that continues to be a top seller in your tasting room?
The engraved Glencairn tasting glasses a very popular. We always keep them in stock in our tasting room.
If someone wants to connect with you, where should we send them?
Website- www.hartfieldandcompany.com
Instagram- @hartfieldandco